"Charamba do you know that you appeared in my dreams?"
"What …was I doing in your dreams?"
"…it was on my birthday and you were serving me very green fruit,"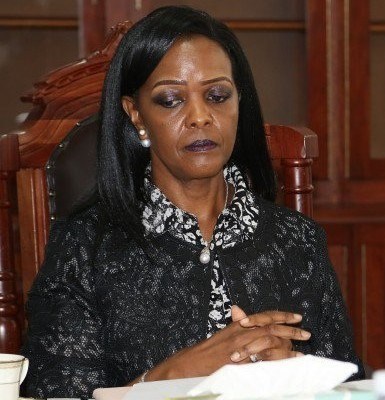 While inside her Blue Roof residence and while sitting aside her husband, former First Lady Grace Mugabe from nowhere suddenly announced that she saw not her own husband, Robert, but Presidential Spokesman George Charamba alone with her and he "gave me very green fruit."
This was claimed in a narration by Charamba on Thursday night on the ZIFM stereo program hosted by Farai Mwakutuya.
He said all this took place in the days "when we were doing the shuttling between the then KG6 which is now Josiah Magama Tongogara barracks and Blue Roof."
"She saw me and her first reaction was one of clear hostility. Zvikanzi vana Charamba ivava 'havatombondidi, havatombondidi', then I said ah, anyway; we shall have enough time to talk about that, but for now, I am worried about the situation which is rearing to spin out of control.
"Then on the second encounter… she then said errm Charamba do you know that you appeared in my dreams? And I said, oh, what really was I doing in your dreams?; and you always sit up; her husband is next, and she is talking about me appearing in her dreams! And what was I doing in her dreams? And then she says well, it was on my birthday and you were serving me very green fruit,
"then I said, ah well I am happy that I did something useful in your dreams which I couldn't do in real life.
"Then we had done all our contacts and when we were done all that interaction, she from her own pantry brought four packs of rice, one for Baba Mukonori, and I remember the President said, 'but why are you giving a priest rice which is uncooked? He doesn't have a wife', and we all burst out laughing."
Then the second was given to comrade Nhepera and the third one, she came to me and she said Comrade Charamba, go and cook for the children I know you are a single parent. That's as bad as our relations are, just now," concluded Charamba.-Zimbabwean