HARARE – Wicknell Chivayo's legal woes mounted on Friday after he was hit with fresh fraud charges, and threatened with bail revocation for failing to honour the terms of his bail conditions on an unrelated case.
The showy businessman is accused of conning Chegutu West legislator Dexter Nduna of R535,000 and a second man of R1 million back in 2012.
Chivayo's co-accused is Genius Kadungure, a flashy nightclub owner with a troubled legal history. Kadungure was not in court, however.
Meanwhile, prosecutor Sebastian Mutizirwa has applied for the revocation of Chivayo's bail in a separate case in which he is accused of defrauding the Zimbabwe Power Company (ZPC) of $5,6 million. He failed to report to the police as part of his bail conditions.
Magistrate Milton Serima will rule on Monday if he will stand trial coming from remand prison, or keep him out on bail.
In the latest case, he was freed on bail with the same conditions as in the ZPC fraud case – to surrender his passport and report twice to the police every week.
Chivayo was previously arrested on the latest charges, but prosecutors abandoned the case under unclear circumstances.
Prosecutors say sometime in November 2012, Chivayo connived
with Kadungure and created a fictitious company called Transco Civil Engineering (Transco), purportedly based in South Africa, and
opened an ABSA bank account.
They allegedly opened an email account procurement@marangediamonds.com purporting to be Marange Diamonds, renting computing space at Hetzner (Pvt) Ltd in South Africa.
Chivayo and Kadungure, acting in connivance, then contacted one Gatawa, the managing director of Even Mine and Milling Centre in Kadoma and misrepresented that they were buyers at Marange Resources looking for mining pumps.
They allegedly gave Gatawa an order to supply 10 T-90 Transco-Flo Helical Rotor pumps and referred him to Transco, knowing that it was a fictitious company.
Gatawa then sent his younger brother, Enock Gatawa, to deposit Z$446,900 into the ABSA account on December 4, 2012. A further Z$600,000 was deposited later the same day in two instalments.
After transferring the money, Gatawa contacted Transco and was told to return to Zimbabwe and wait for delivery of the pumps from DHL in three days.
Gatawa got a parcel that had cellphone chargers instead, and realised that they had been swindled.
Kadungure, the court heard, used R500,000 to buy wholesale gas from Reatile Gas in South Africa and another R500,000 was transferred to Edward Teka's bank account. Teka, say prosecutors, stated that the money was later withdrawn and handed over to Chivayo and Kadungure.
The total prejudice to Gatawa was R1,046.890.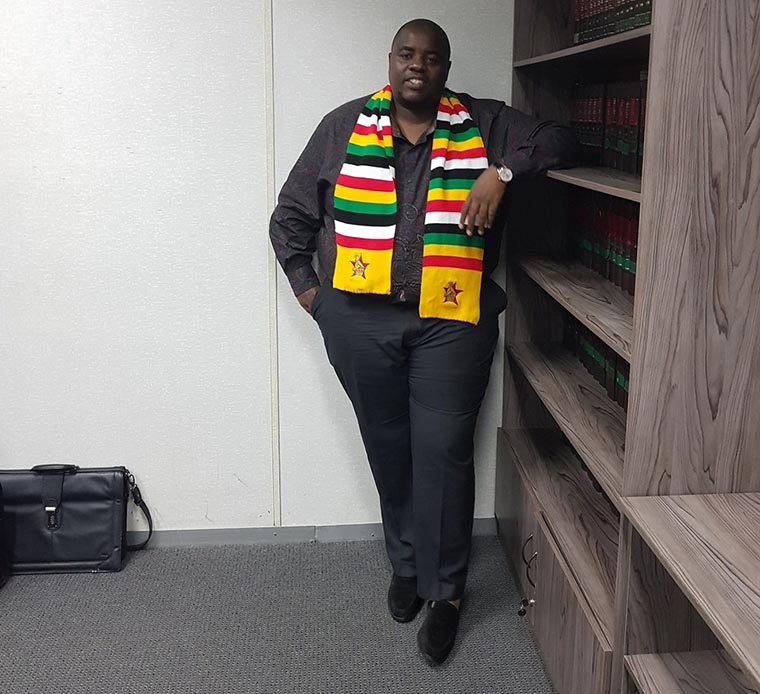 On the second count, the two men allegedly targeted Chegutu West MP Dexter Nduna using the same modus operandi.
They opened an ABSA bank account for a company called Always on Pumps (Pvt) Ltd. They told Nduna they wanted him to supply pumps for Marange Resources at a lucrative price.
Nduna was given an order for 20 T-90 Transco-Flo Helical Rotor pumps and advised that the preferred supplier was Always on Pumps. He transferred R535,000 to the supplied bank account on November 13, 2012.
A day later, a small box was delivered to Nduna's friend, named only as Eric, at Platinum Trucks in Johannesburg. The items delivered were not the pumps.
Nduna tried to reach Always on Pumps but all the communication mediums he had previously used were no longer reachable.
Kadungure is set to face the same charges when he returns to the country from his base in South Africa.-Zimlive